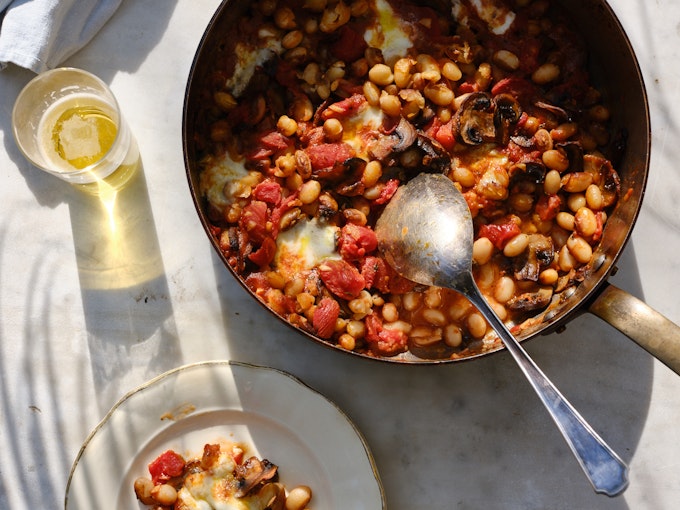 Recettes for Heirloom Bean and Mushroom
Here is a delicious recipes for Heirloom Bean and Mushroom dishes:
Recipe 1: Heirloom Bean and Mushroom Soup
Ingredients:
1 cup dried heirloom beans (such as borlotti or cannellini), soaked overnight
2 tablespoons olive oil
1 large onion, chopped
3 garlic cloves, minced
8 oz. mixed mushrooms (such as cremini, shiitake, and oyster), sliced
4 cups vegetable broth
2 cups water
2 bay leaves
1 tablespoon fresh thyme leaves
Salt and black pepper to taste
2 tablespoons chopped fresh parsley for garnish
Instructions:
Drain and rinse the soaked beans and set aside.
In a large pot, heat the olive oil over medium heat. Add the chopped onion and garlic and sauté until softened, about 5 minutes.
Add the sliced mushrooms and cook until they release their moisture and start to brown, about 10 minutes.
Add the soaked beans, vegetable broth, water, bay leaves, and thyme to the pot. Bring to a boil, then reduce the heat to low and simmer for 1 to 2 hours, or until the beans are tender.
Season with salt and black pepper to taste.
Serve hot, garnished with chopped fresh parsley.